Sadie Harrison writes about Harrison Birtwistle's The Fields of Sorrow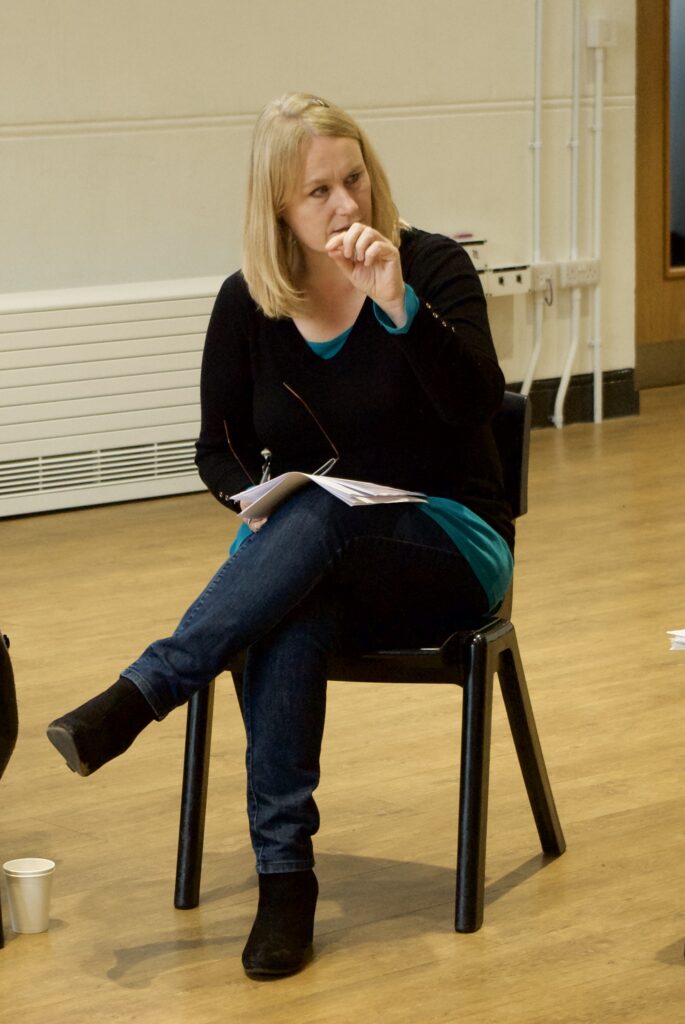 As well as being a fine composer, Sadie is also the Sound World chair of trustees. We're delighted that she has shared this wonderful piece by her namesake.
Sadie writes,
I first heard this work as a student in 1983, and its sound has reverberated through my own works for nearly forty years – its pacing, clarity of ideas, mesmerising textures, drama and sheer beauty. I remember analysing the piece almost to death alongside the final movement of Mahler's "Das Leid von der Erde" as they seemed to have much in common, and realising that the magic in both was quite beyond analysis – a composer's liberation and cause for despair! ( I am listening to "Fields" now as I write this and the hairs are standing up on my arms as they always do.)
Sadie is a composer and performer known for the socio-political aspects of her music-making with several works challenging stereotypes of marginalised peoples, celebrating their creativity and individuality with powerful expressions of musical solidarity.
She was recently Composer-in-Residence with Cuatro Puntos (USA) and Kunstler Bei Wu Sculpturepark (Germany), supported by Arts Council England and PRSF Composer's Fund Grants. She is Composer-in-Association with the Afghanistan National Institute of Music, her symphonic work Sapida-Dam-Nau premiered by their Women's Orchestra at the 2017 World Economic Forum.

2017-19 has seen the release of 4 discs, all receiving superb reviews: Observer: 'disc of glittering intensity'; BBC Music Magazine: 'beautiful and intriguing'; Fanfare: 'a special, fragile space', 5:4: 'daringly wild…positively feral. Utterly amazing', Composition Today: 'a riot of sound..a great shout of joy', Gramophone: 'an important contribution to piano repertoire'.
Upcoming performances for 2020 include Fire in Song (Gemini Commission for Late Music York), 'I am in love with every star in the galaxy' for Kate Ledger and Anna Snow (Late Music York), My Hazara People (Charis Foster/Ontario), Squish! King Kong's Love Song (Cuatro Puntos/Connecticut), Cantare et Trepidare (Katherine Williams, London), Portraits from the place of the yew-trees (Duncan Honeybourne/Sheffield Cathedral).

Sadie's music is published by UYMP and Recital Music with works on the ABRSM and Trinity examination lists. (Websites: www.sadieharrisoncomposer.co.uk and www.uymp.co.uk)
…and finally, we asked,
"If someone didn't know the music of Sadie Harrison, which piece would you like them to listen to?"
Sadie's response,
An Unexpected Light: concerto for violin, percussion and string orchestra
This work is very close to my heart, written for my dear friend Rusne Mataityte and one of the best string orchestras in the world, the St. Christopherus Orchestra of Vilnius, conducted by Donatus Katkus. "An Unexpected Light" explores the folk musics from four countries, Lithuania, Georgia, Khojent (now Russian Ferghana) and Armenia, and is intended as a comment on the gradual transformation of musical cultures that once thrived in all their variety in the early Twentieth Century. The concerto opens with a harvesting song, "Pute Vejas", from South Aukstaitiya, a plaintive melody which recurs only on the solo violin, linking the two main transcriptions of the work. The first of these is a transparent, dreamlike version of a ghostly song from Khojent called "Soki Sini Khorosh", the second is a lively and highly virtuosic, whirling Lezghinka dance from Tiflis in Georgia. The work closes with echoes of these musics overlaid by an Armenian song from Alexandropol – "Alagyaz Badzr sar E" (Alagyaz is a high mountain) and "A-a, a-a, Mazulyte", a beautiful lullaby, also from South Aukstaitiya. Surrounding these folk musics are passages of aggressive modernist writing, dark and rhythmic where every instrument is treated as a soloist. The conjunction of apparently unrelated musical styles creates the structure of the concerto and acts as a metaphor for the struggle between cultures.
(Premiere: City Hall, Vilnius, Lithuania (20 February 2004), with Rusne Mataityte (vln) Donatus Katkus (cond) and the St. Christopherus Chamber Orchestra. Commissioned for the Orchestra's 20th Anniversary Gala concert, broadcast on Lithuanian Television and Radio on 26 February 2004. Released on NMC D125.)
Listen to An Unexpected Light here.