Dame Evelyn Glennie writes about Arvo Pärt's Spiegel im Spiegel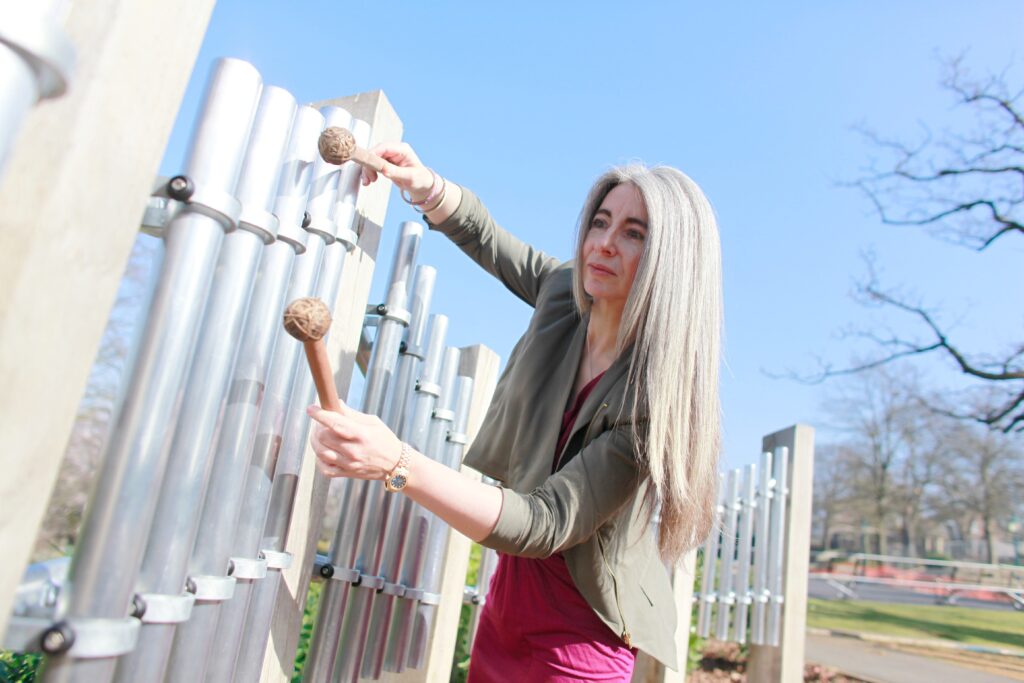 A big thank you to Evelyn – brilliant, internationally renowned percussionist and Sound World patron – for telling us about this beautiful and captivating piece.
Evelyn writes,
If there is one piece of music I could be stranded on a dessert island with it would be "Spiegel im Spiegel" by Arvo Part. The title in German literally can mean both "mirror in the mirror" as well as "mirrors in the mirror", referring to an infinity mirror which produces an infinity of images reflected by parallel plane mirror. In my mind this piece is the bridge that merges the physical act of hearing and the focus of listening to its pinnacle; the bridge that binds composer, musician and listener; this music is a sound gift that touches the very core of humanity; the chance to have time stand still so that at last we can listen to ourselves and observe all the emotions which have been dormant or untouched for so long. This piece is quite simply heaven.
Dame Evelyn Glennie performs across the world with the greatest orchestras, conductors and artists. Her solo recordings, which now exceed 30 CDs, are as diverse as her career on-stage. A double GRAMMY award winner and BAFTA nominee Evelyn is a composer for film, television and music library companies. Evelyn was awarded an OBE in 1993 and now has over 100 international awards to date, including the Polar Music Prize and the Companion of Honour. Evelyn is currently embarking on the formation of The Evelyn Glennie Collection. The vision is to open a centre that embodies her mission to Teach the World to Listen.
Evelyn's new book 'Listen World!' is now available here and she has recently launch an online consultation scheme via her website.
…and finally, we asked,
"If someone didn't know the music of Evelyn Glennie, which piece would you like them to listen to?"
Evelyn's response,
"Shadow Behind the Iron Sun" CD. This was my first ever totally improvised CD whereby I was given free rein to do what I wanted which was very unusual for a record label such as BMG to allow at the time. The material explores the creation of sound from the familiar to the unfamiliar; from known instruments such as the vibraphone or snare drum to the most unlikely objects like a silencer from a lorry or a string of baby music boxes taped together. We are all sound creators in our own unique way and as long as the imagination is exercised one can only be constantly surprised and entranced by the results.
Listen to an extract of Shadow Behind the Iron Sun below or buy the CD here.