Sir James MacMillan talks about Martyrs – Gaelic Psalm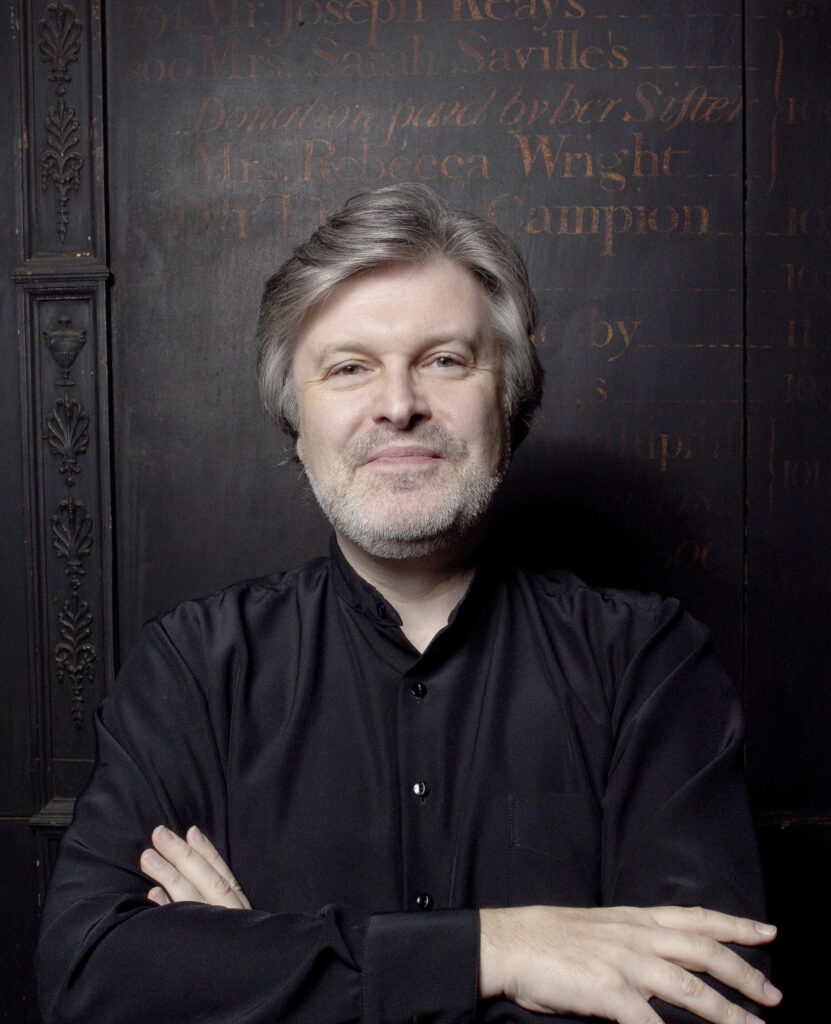 It's with great pleasure that we welcome Sir James MacMillan as the second contributor to Sound World Sounds. His beautiful violin & piano piece After The Tryst can be heard at our Beyond The Menagerie concert at St. George's, Bristol on Sunday 22nd September.
Sir James says,
In the north west of Scotland and particularly on the islands the psalms are sung unaccompanied, in a style known as "lining out" or "precenting the line," in which the leader of the assembly, or "precentor," sings a line, after which the rest of the congregation follows, with each member allowed to embellish the melody as they wish, in a free heterophonic style. Gaelic psalm singing is influenced by the 'piobaireachd' music of the Highland bagpipes, with frequent and distinctive use of ornamentation and grace notes. Although the congregations think of this as unison singing, one can hear that the individuality of the various voices makes for an intense quasi-canonic texture. 'Martyrs' is one of the most powerful examples of this musical and liturgical phenomenon.
Sir James MacMillan is one of today's most successful composers and is also internationally active as a conductor. His musical language is flooded with influences from his Scottish heritage, Catholic faith, social conscience and close connection with Celtic folk music, blended with influences from Far Eastern, Scandinavian and Eastern European music.
MacMillan's prolific output includes The Confession of Isobel Gowdie, Veni, Veni, Emmanuel [premièred at the Royal Albert Hall by the Scottish Chamber Orchestra and Sound World patron Evelyn Glennie], and five symphonies. Recent major works include his Percussion Concerto No.2 for Colin Currie and his Stabat Mater.
Highlights of 2019 include a major feature at Edinburgh International Festival as part of his 60th birthday year, including the world premiere of Symphony No.5 'Le grand inconnu'. MacMillan also conducts Cincinnati Symphony, Scottish Chamber, Trondheim Symphony and Brussels Philharmonic Orchestras and his 60th birthday is celebrated widely, featuring his music at the Three Choirs Festival, BBC Proms, Cincinnati May Festival and Lincoln Center's White Light Festival.
In October 2014 MacMillan founded his music festival, The Cumnock Tryst, which takes place annually in his native Ayrshire. MacMillan was awarded a CBE in 2004 and a Knighthood in 2015.
Sir James MacMillan is represented by Intermusica.
The works of James MacMillan are published by Boosey & Hawkes.
…and finally,
If someone didn't know the music of James MacMillan, which piece would you like them to listen to?
Sir James' response,
Seven Last Words from the Cross