Anna Meredith talks about Eternity by Emily Hall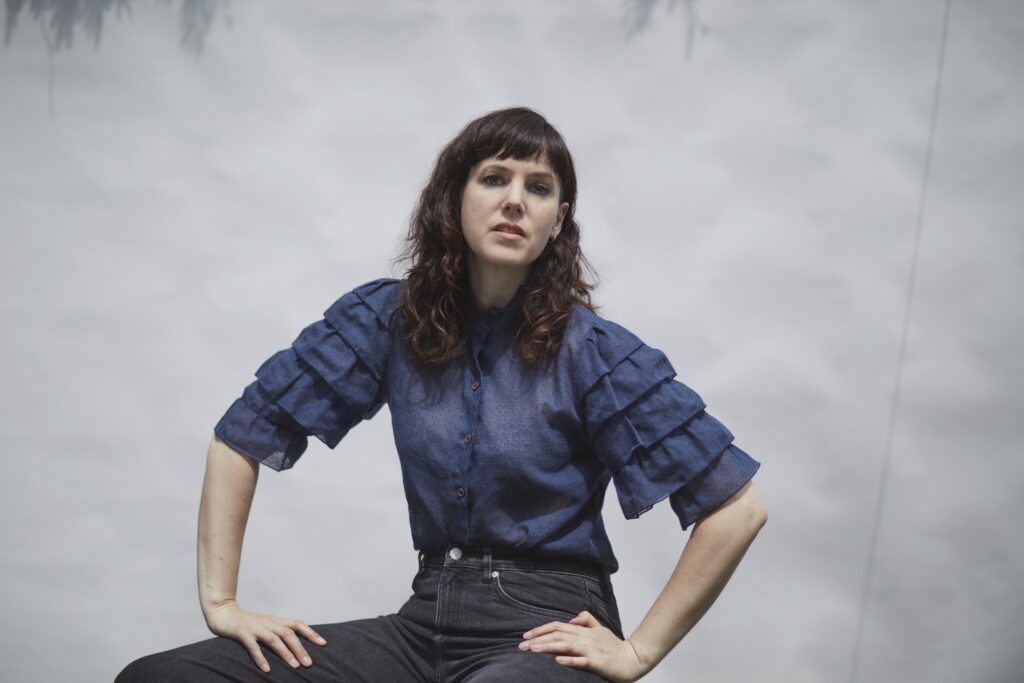 Anna's piece Elephant (one of our first commissions back in 2013, when we were still called NMSW) featured in our Beyond The Menagerie concert at St. George's, Bristol on Sunday 22nd September. It's a real pleasure to have her sharing a favourite piece for this month's Sound World Sounds.
Anna says,
One of my favourite pieces is Eternity by Emily Hall. I'm biased as Emily is one of my best friends but I just love this piece. It was written to be performed in a disused sub-marine base in Bordeaux which must've been so atmospheric. The singer is Olivia Chaney who just has the most amazing voice but what I love about it is how bare and stripped back it is. There's never more then 2 or 3 layers of voice plus the incredible acoustic/reverb and the economy of the layers works beautifully. As someone who tends to lob lots of ideas in my music I always find Emily's music really inspiring and reminds me that often less is more!
Listen to Eternity here.
ANNA MEREDITH
Anna is a composer and performer of electronic and acoustic music. She is a former composer-in-residence with the BBC Scottish Symphony Orchestra and former PRS/RPS Composer in the House with Sinfonia ViVA.
In 2016, Anna released her debut studio album, Varmints, to widespread critical acclaim. An electronica-based release, the album won the 2016 Scottish Album of the Year Award.
In 2018 Five Telegrams, a collaboration with 59 Productions featured in the First Night of the Proms and the same year she produced the film soundtrack for Eight Grade.
Her second studio album Fibs will be released next month.
…and finally, we asked,
"If someone didn't know the music of Anna Meredith, which piece would you like them to listen to?"
Anna's response,
Maybe "Paramour"