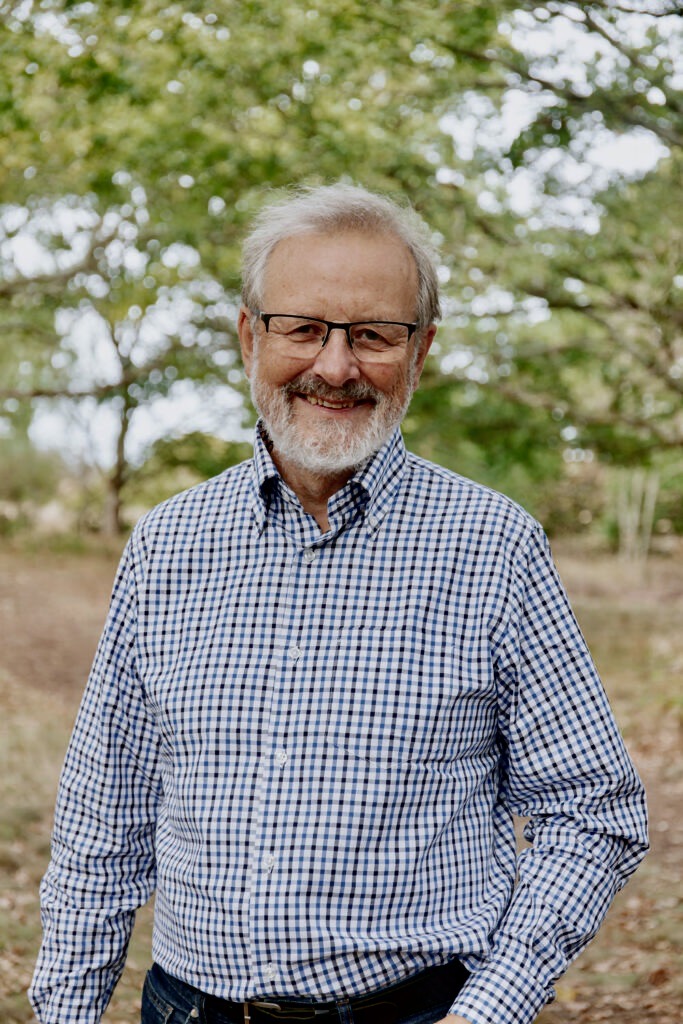 About
Geoff is a composer of more than 120 works, performed in thirty countries. He has successfully fulfilled major commissions for orchestral, choral, chamber, short film, theatre, and dance situations as well as virtuoso solo works and educational music. Several of his most striking works have involved cross-culturalism, as in the concertos for Ghanean drummer, or for Javanese gamelan, or Jazz piano with orchestra or band.
His distinguished academic career included 24 years at the music faculty at Manchester University, a seminal 2 year residency at Kenyatta University in Nairobi followed by 8 years as Professor of Composition at Bristol University.
Geoff's retirement from academia in 2009 provided the space for him to explore new areas, including acting as producer for a CD of music by Beth Wiseman (his wife of 30 years whom he lost to cancer in 2007), and to revive performing skills from earlier in his musical life. He has subsequently provided piano accompaniment for several ensembles and formed a duo with violinist Madeleine Mitchell.
In 2012 a CD, Joyous Lake, was released featuring Geoff's string works intersposed with his own performances of piano pieces specially composed in tribute and presented to him by twenty former composition students
He remains active as a composer with more recent work characterised by a new simplicity and more direct means of expression. In 2021 Prima Facie released A Pianist's I Ching, Geoff's own recording of his epic series of miniatures, composed between 2001 and 2018, reflecting the 64 dispositions found in the Chinese "Book of Changes".
His music is represented on 15 CDs, more than fifty scores are published by Edition Peters (London), with others by Forsyth Educational and Maecenas Wind Band catalogues.
Listen/Watch
Selected works
Orchestral:
(1979) Chamber Concerto
(1993) Blackbird
(2011) Shumei Shumei.
(2015) Rhapsody for Violin and Orchestra
Wind and Brass:
(2002) Lucifer (piano concerto with brass)
(2016) Greenshaft Sonata
String Orchestra:
(1999) Qigong
(2017) Nairobi Sky
Choral:
(1970) Wymondham Chants (SATB version is Wymondham Choruses)
(1993) Blackbird
(2006) The Colour Of My Song
(2013) Angels Also Die (IM Jonathan Harvey)
(2013) The Ballad of Halloween Hag
Vocal:
(1977) Machaut Layers
(1982) Five Brecht Songs
(1985) Bone Of Adam
(2016) Lost Lieder (3 Volumes)
Chamber:
(1978) Harmonice Mundi (piano and string quartet)
(1990) String Quartet No.2
(1993) Septembral
(1996) The Impersonal Touch (two pianos)
(1997) String Quartet No.3
(1998) Firefinch (oboe and piano)
(2006) Carved In Stone (mixed sextet)
(2009) The Sheltering Bell (String Quartet No.4)
(2010) Hanami Sanjo (viola, cello, piano: adapted from Diary Of A Cherry)
(2015) Rhapsody for Violin and Piano
(2015) Zhang Seascapes (String Quartet No.5)
Piano and unaccompanied virtuoso solos:
(1981) Ten (piano)
(1984) Nocturnes (piano)
(1996) On The High Wire (cello)
(2005) Commodo Dragonfly (bass clarinet)
(2009) Chinese Whispers (piano, I Ching Books I to VIII)
(2011) Footfall (bass recorder or bass flute)
Non-European:
(1991) Two Way Talking (Akom drums and five ensembles)
(1998) Swans Reflecting Elephants (Javanese Gamelan and 20 players)
(2008) Diary of a Cherry (Korean bass haegum and kayagam)
Further info
For enquiries about Geoff's music please visit: https://geoffreypoole.com/contact/