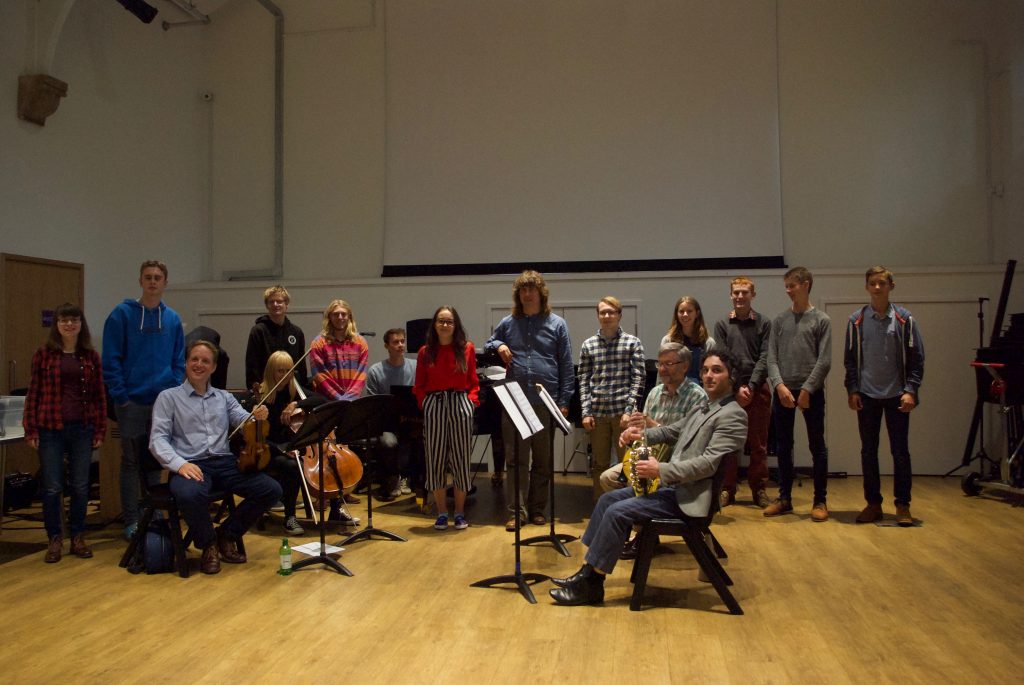 Sound World is now taking applications for our spring 2023 composition workshop series. The workshops provide participants (aged from 14 to 18) with the chance to have their music performed/recorded by professional musicians under guidance from a leading composer.
There are usually 5 or 6 performers and a typical line up would be flute, clarinet, percussion, piano, violin and cello. Each participating pupil will get ½hr during which their piece will be performed "as presented", discussed with the performers and w/s leader and then performed/recorded incorporating any developments that arose during the discussion.
The best pieces will be considered for inclusion in the Sound World Group's 2023 concert tour, alongside new commissions and contemporary classics.
Applications should generally be made through school music depts. to info@sound-world.org.