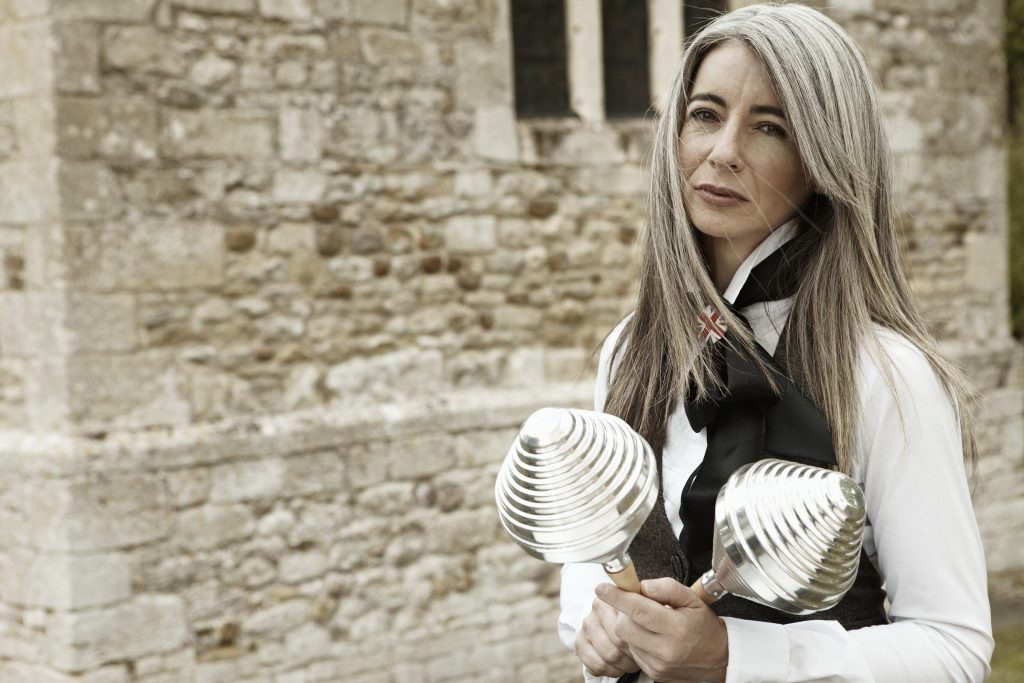 Biography
Courtesy of https://www.evelyn.co.uk/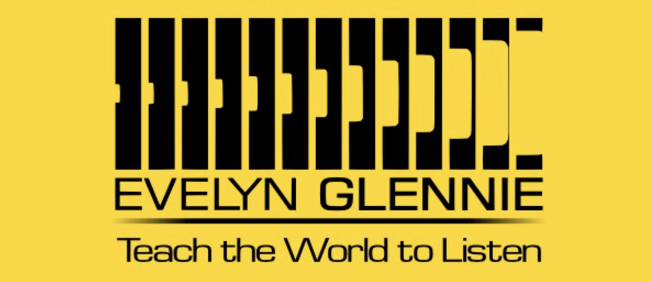 Dame Evelyn Glennie is the first person in history to create and sustain a full-time career as a solo percussionist, performing worldwide with the greatest orchestras and artists. Evelyn paved the way for orchestras globally to feature percussion concerti when she played the first percussion concerto in the history of the Proms at the Royal Albert Hall in 1992.
A leading commissioner of new works, Evelyn has commissioned over 200 works from many of the world's most eminent composers. "It's important that I continue to commission and collaborate with a diverse range of composers whilst recognising the young talent coming through". Evelyn composes music for film, television, theatre and music library companies. She is a double GRAMMY award winner and BAFTA nominee. She regularly provides masterclasses and consultations to inspire the next generation of musicians, and runs Dame Evelyn Glennie experience sessions. The film Touch the Sound, TED Talk and her book Listen World! are key testimonies to her unique and innovative approach to sound-creation.
Leading 1000 drummers, Evelyn had a prominent role in the Opening Ceremony of the London 2012 Olympic Games which also featured a new instrument, the Glennie Concert Aluphone.
"Playing at an event like that was proof that music really affects all of us, connecting us in ways that the spoken word cannot". Evelyn's solo recordings currently exceed 40 CDs. These range from original improvisations, collaborations, percussion concerti and ground-breaking modern solo percussion projects.
Evelyn was awarded an OBE in 1993 and now has over 100 international awards to date, including the Polar Music Prize and the Companion of Honour. She was recently appointed the first female President of Help Musicians, only the third person to hold the title since Sir Edward Elgar and Sir Peter Maxwell Davies. Since 2021 she has been Chancellor of Robert Gordon University, Aberdeen, Scotland.
The Evelyn Glennie Podcast was launched in 2020 featuring popular personalities from the world of music, sport, television and academia. Evelyn is curator of The Evelyn Glennie Collection which includes in excess of 3500 percussion instruments. Through her mission to Teach the World to Listen she aims to improve communication and social cohesion by encouraging everyone to discover new ways of listening in order to inspire, to create, to engage and to empower.
Watch and listen
Evelyn wrote a piece for our 2020/21 project supporting freelance musicians during the Covid-19 lockdown. Like the other composers who so generously contributed to the project Evelyn waived her commission fee in support of her performing colleagues. Here's her piece Grace of Silence
Libertango by Astor Piazzolla