A concert and reception at Bristol University's Victoria Rooms today celebrated John Pickard's 30 years in the Music Dept.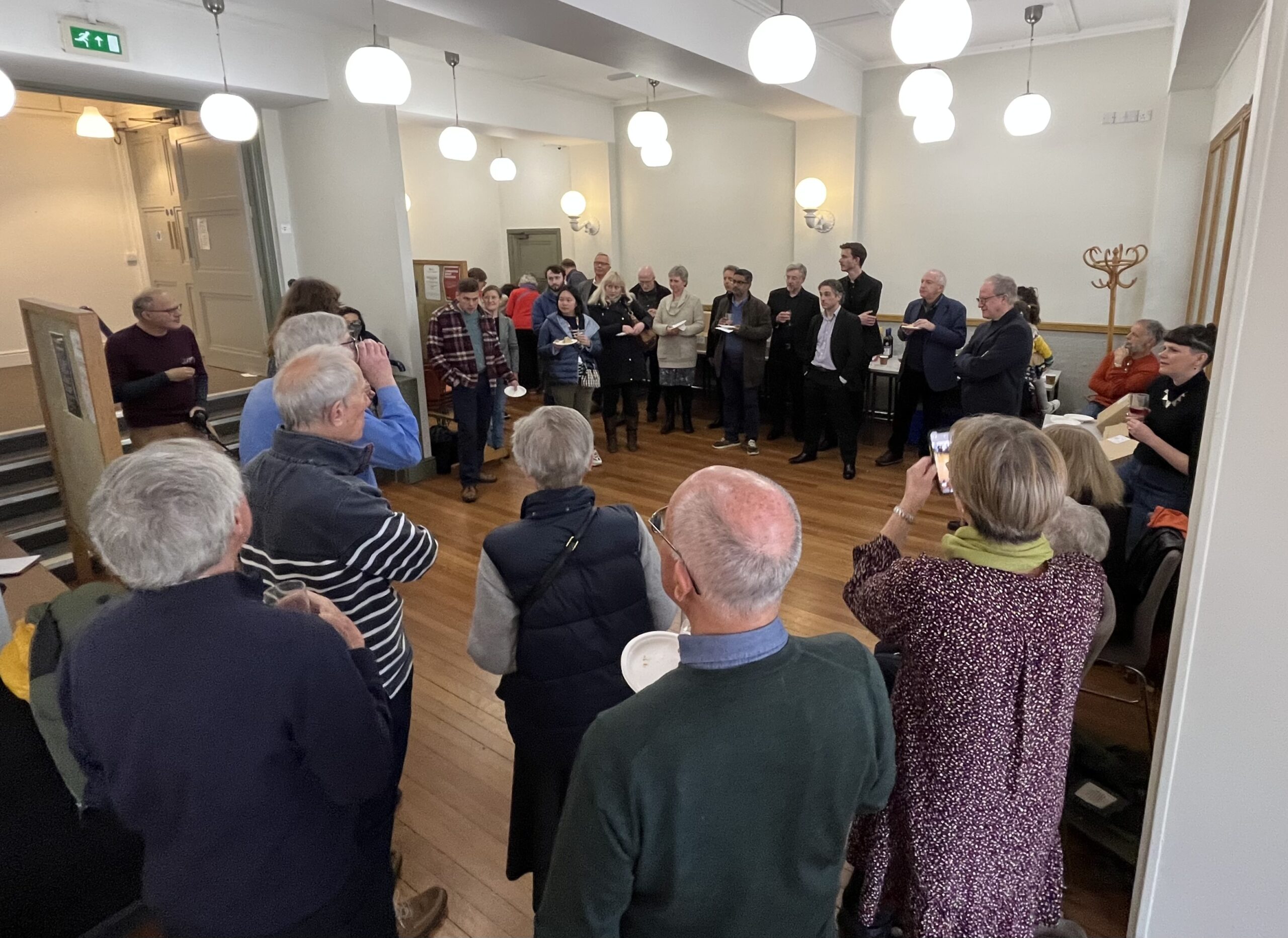 A programme of contrasts included the tragic and moving The Gardener of Aleppo, the playful 3 Chicken Studies and the riveting Verlaine Songs – brilliantly realised by soprano Emma Tring and the Bristol Ensemble.
John is one of the UK's finest composers and we're delighted to have him as one of Sound World's patrons.