Sally Beamish writes about Mark-Anthony Turnage's Greek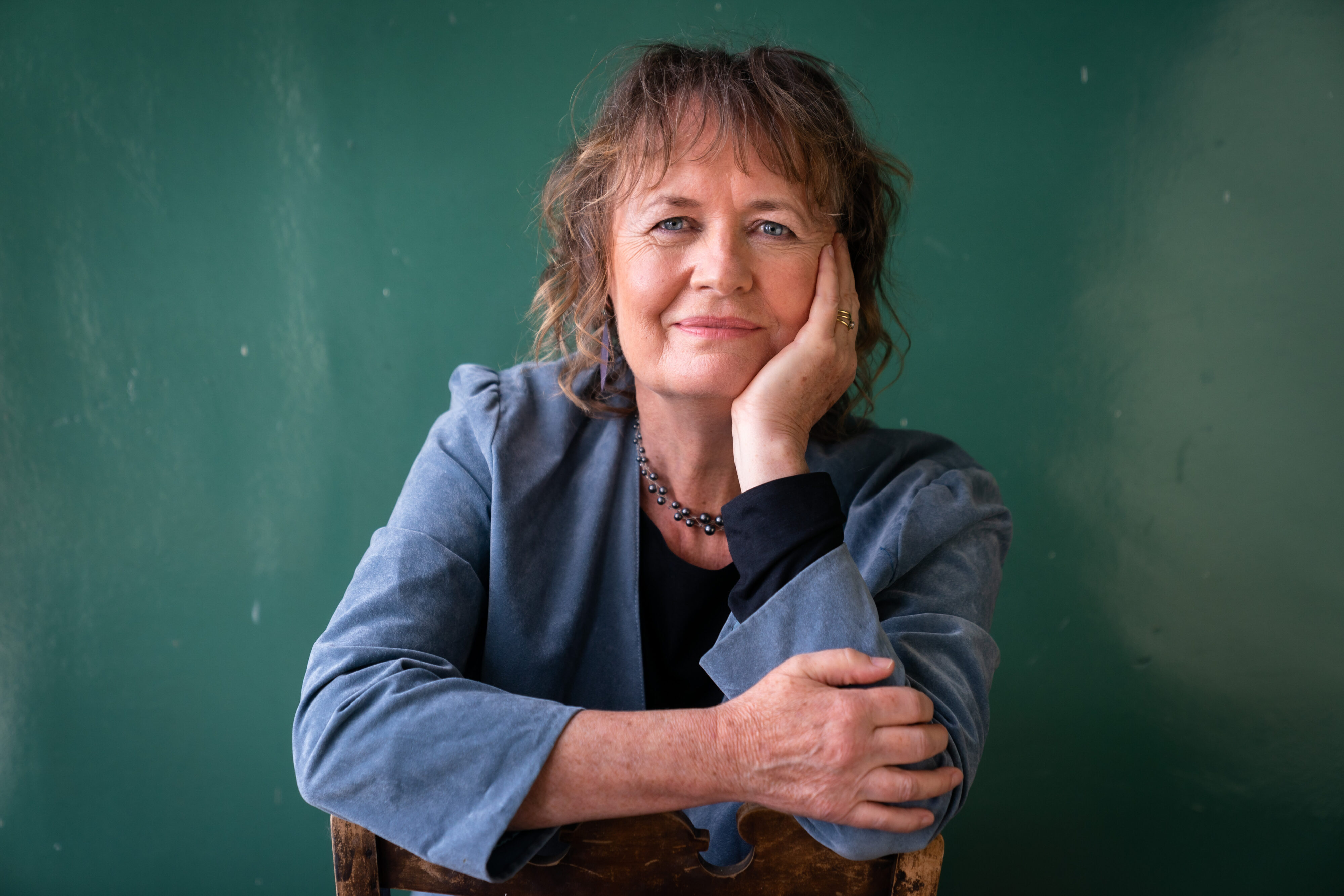 A big thank you to Sally for telling us about the importance of Greek in her development as a composer. In 2020 Sally wrote April for a Sound World project supporting freelance musicians during lockdown. It was released on the album Reflections (listen on AppleMusic, Spotify or Amazon) –
Sally writes,
In 1988 I performed in "Greek" by Mark Anthony Turnage at the Edinburgh Festival, playing viola (and a bit of percussion!). I was absolutely captivated by it. I was trying to find my own voice as a composer and hearing Greek gave me a clearer picture of what new music could do. Storytelling, expression of characters, drama, tension – and a quirky use of instruments that fascinated me. The opera remains an inspiration to me.
You can listen to Greek on Spotify here.
Or watch the official tailer for the Deutsche Oper Berlin staging here.
Sally Beamish is a renowned composer of orchestra music. Her output includes two symphonies and several concertos (for violin, viola, cello, oboe, saxophone, saxophone quartet, trumpet, percussion and flute). She has also written an oratorio, a full-length orchestral ballet score, chamber and instrumental music, as well as film scores, theatre music and music for amateurs.
Sally's compositional interests also extend beyond conventional classical forces to the use of traditional instruments, notably in her concertos for clàrsach, accordion and fiddle.
Sally was presented with the 'Award for Inspiration' at the 2018 British Composer Awards and was appointed Officer of the Order of the British Empire (OBE) in the 2020 Birthday Honours for services to music.[7]
She has a series of recordings on the BIS label.
…and finally, we asked,
"If someone didn't know the music of Sally Beamish, which piece would you like them to listen to?"
Sally's response:
Viola concerto no2 The Seafarer
You can listen to The Seafarer here.